28.03.2012
Synthesis paper in French language available for
download.
07.03.2012
The final updated versions of the PermaNET state-of-the-art report 6.2 are now
online.
02.03.2012
Synthesis paper in Italian language available for
download.
12.12.2011
New products available for
download.
18.10.2011
Pictures of the Geology Conference.
Look!

16.01.2013
Info panels on permafrost monitoring stations of the ARPA Piemonte (Italy). Read the press release
here
.
27.03.2012
A new documentary of the PermaNET Monitoring Network is now online. Watch the video on the website of
ARPA Piemonte.
31.10.2011
Interview with the LP of PermaNET about rock falls correlated to permafrost.
Read.
07.07.2011
Watch the PermaNET documentary
here!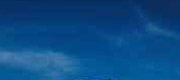 The overall objective is to make an important contribution to the mitigation of natural hazards that result from climate change impacts on alpine permafrost
more